Providing a valuable new experience – "to lodge at a temple"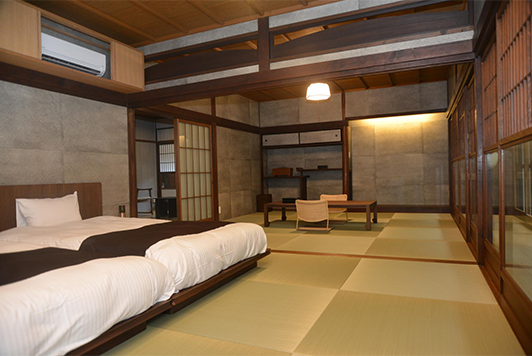 WAQOO Agency Co., Ltd. operates a business in cooperation with WAQOO Co., Ltd. that provides users with the ability to casually and easily "lodge at a temple," which used to have a high bar of entry. We provide users with opportunities to personally experience Japanese culture and provide temples and shrines with opportunities to make use of tangible and intangible properties, and we engage in "temple lodging revitalization projects," which lead to the discovery of new value.

We aim to contribute to the development of the Japanese economy and regional revitalization by promoting tourists to visit and lodge through appropriately responding to domestic and foreign demand for accommodations while securing proper operation by all companies and personnel involved with TERAHAKU's temporary lodging at temple lodgings.
COMPANY
Name
WAQOO Agency Co., Ltd.
Representative Director
Shinichi Ishijima
Date of Establishment
July 6, 2018
Shareholder
WAQOO Co., Ltd.
Capital
9.2 million JPY
Address
1-11-13, Higashitenma, Kita-ku, Osaka, 530-0044 Japan
Tel
06-6766-4448
Fax
06-6360-9848
Email
Description of Business

Travel agency services based on the Travel Agency Act

Main Businesses

Drafting, procurement and sales of tourism plans focused on promoting temples and shrines.
Drafting, procurement and sales of programs for lodging at temple lodgings and experiencing traditional crafts.
Sales of lodging facilities such as hotels, inns, temple lodgings, etc.
Travel arrangements, package tours, hotel arrangements, and optional tours, planning and arranging tickets for various types of events, planning and arranging group trips

Licensing

Travel Agency Registration Number: Class-2 Travel Operator – Osaka Prefectural Governor-Registered Travel Agency No. 2-2953

Travel Supervisor
Shinichi Ishijima
Taishi Nakae
Affiliated Organization
Official member of the Japan Association of Travel Agents